About Us
Intrepid Financial is a Canadian public company investment and advisory firm with a focus on natural resources and technology sectors. Founded in 2006, the team has raised in excess of $2BN for its portfolio companies, with multiple successful exits.
Management
Michelle Gahagan
Principal
Ms. Gahagan has been a director of Declan Cobalt since January, 2011. Ms. Gahagan is currently a director of Moovly Media Inc (TSXV: MVY) and Versus Systems Inc. (CSE: VS). Prior to her involvement in merchant banking, Ms. Gahagan graduated from Queens University Law School and practiced corporate law for 20 years. Ms. Gahagan has extensive experience advising companies with respect to international tax-driven structures, mergers and acquisitions. Ms. Gahagan has successfully completed the Investment Management Certificate course offered by the Financial Conduct Authority (UK).
Brian Tingle
Principal
Mr. Tingle, a BCom (finance) graduate from the University of British Columbia, brings 20 years of experience in the resource and technology venture capital markets, and has served on the boards and advisory boards of numerous private and public companies. He currently sits on the board of Versus Systems Inc.
Kelsey Chin
Finance
Ms. Chin, a Chartered Professional Accountant, has over 15 years of experience in audit, finance and accounting within the mining, exploration and technology industries. She has served as director and executive officer for several publicly traded companies where she was responsible for all aspects of financial services, financial reporting, corporate governance, and has led numerous financings, mergers and acquisitions to successful completion.
Tami Landrum
Administration
Ms. Landrum joined Intrepid Financial in 2012 following a diverse career in operational and financial administration, as well as branding, marketing, and supply-chain management. As a professional buyer she has represented leading global brands, and brings extensive experience in B2B strategies and communications. At Intrepid Ms. Landrum oversees executive administration, operations, transactional commerce, information technology, and logistics.
Advisors
Garry Clark
Natural Resources
Mr. Clark is a geologist (P Geo) with over 30 years of mineral exploration experience and has held various geological positions with a number of public mining companies. Mr. Clark has extensive experience in managing large scale exploration and development programs internationally including Asia and North America, and has worked extensively in the Hemlo and Wawa districts. He is the Executive Director of the Ontario Prospectors Association (OPA) and currently serves on the Minister of Mines Mining Act Advisory Committee.
Jamie Newall
Natural Resources
Mr. Newall is an experienced senior executive director, having served as a director or executive officer of numerous publicly listed companies. He was Investment Director of Intrepid Financial, an incubator of natural resource companies for eight years. More recently he has been interim CEO of Conversis, one of the UK's leading language service providers and is Voluntary CEO of Oracle Cancer Trust, the UK's largest head and neck cancer research charity. Mr. Newall is a graduate of Cambridge University and holds a Masters Degree in Law.
Brendon Grunewald
Technology
Mr. Grunewald is President, CEO and Founder of Moovly Media Inc. (TSXV: MVY). Prior to co-founding Moovly, Mr. Grunewald ran E6Ventures, an early stage venture capital fund, after working for several years in corporate finance and interim management. Prior to that, Mr. Grunewald co-founded and was CEO of Sinfilo, which was sold to Telenet in 2003. Prior to that, Mr. Grunewald worked for several years at Siemens and spent 14 months in Antarctica as a research scientist.
Avril Millar
Technology
Avril Millar is a non-executive director of FxPro, PassFort and The Security Circle, and advises Kepler Partners and many others. A civil engineer by training, having then built her own Wealth Management business from the mid 80s over 20 years, she has spent the last decade since its sale entirely sector neutral, leveraging her extensive business knowledge, personal contacts and strategic vision to support her client companies and their Executive teams through step changes to sustainable success. She is also the author of The Kama Sutra of Work and the mother of an Olympian.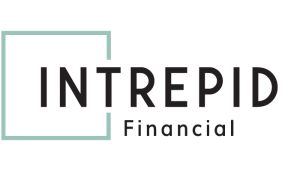 Contact
For queries please contact:
Tami Landrum
t: +1 604 639 4452
e: tlandrum@intrepidfinancial.ca
Address
Vancouver Office
1558 W. Hastings Street
Vancouver, BC V6G 3J4
www.intrepidfinancial.ca
www.intrepidfinancial.co.uk